Beauty and the Beast (In 3D) /

91%

Contraband /

46%

The Divide* /

17%

Don't Go in the Woods /

17%

The Iron Lady /

55%

Joyful Noise /

35%

We Need to Talk About Kevin* /

83%
NEW IN STORES
Killer Elite /

25%

Killing Bono /

55%

Moneyball /

95%

There Be Dragons /

11%

What's Your Number? /

24%
CC = Criterion Collection
This week everyone is talking about the trailer for the newest Wes Anderson film,
"Moonrise Kingdom."
He is the king of quirk and with a resume including "The Royal Tenenbaums" (one of the best things I've ever seen) and "The Fantastic Mr. Fox," he demands and deserves attention. The cast, in addition to some Anderson faves (Bill Murray and Jason Schwartzman), includes Bruce Willis, Ed Norton, Tilda Swinton, and Frances McDormand. I am eager to see this renowned filmmaker work with the likes of these talented thespians, it is my guess that they were excited to do so as well. A 12-year-old boy falls for a 12-year-old girl and become a scout camp fugitive to further the forbidden love. Antics ensue and Anderson's camera frames all the colors and costumes in the center. Yes, you can tell a Wes Anderson film from a mile away, for better or worse See it on May 25th.
We got a Top 15 a couple of weeks ago, but now we get
"The 30 Best Movie Posters of 2011"
from
Flavorwire
. Great list and great comments. Such as this one for the poster above, "
It's like the '
Mad Men'
intro went to the water park."
The
Golden Globes
are tonight! Are you ready for the wrath of Ricky? Gervais said of the gig (which he is hosting for a third time, to everyone's surprise), "I only do things that could end my career now." Clearly, he is ready for the awards shows.
The Hollywood Reporter
has the
story
.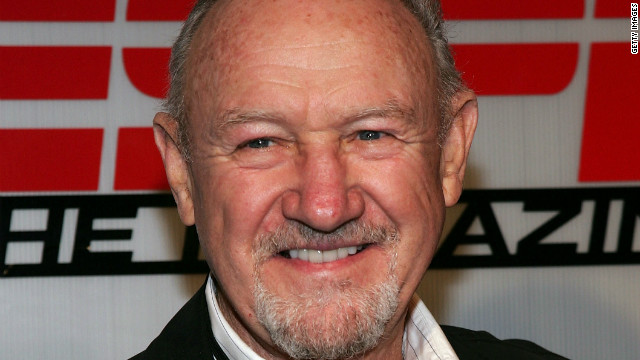 It must feel terrible to hit an old man on a bike with your truck. It must feel terribly embarrassing if that old man is Gene Hackman. CNN has the story. Just to let you know though, Hackman survived and is reported to be all right after his rush to the hospital.
Slate
published an fascinating article this morning,
"In Praise of the Golden Globes."
Tom Shone claims that "they're more fun than the Oscars, and they pick better winners, too." There are plenty of examples where the Golden Globes got it right and the Academy Awards not so right. It gets into a conspiracy theory of sorts regarding why certain films seem to win. If you are interested in either of these award shows I highly recommend the read.
* * *
MAYBE THE HILARIOUS


Talk show host personality Ellen DeGeneres gives some acting tips on a recent show. Plus, an appearance from a legendary actress!